02/10: CP w.Buffalo Brass Machine & Hemingway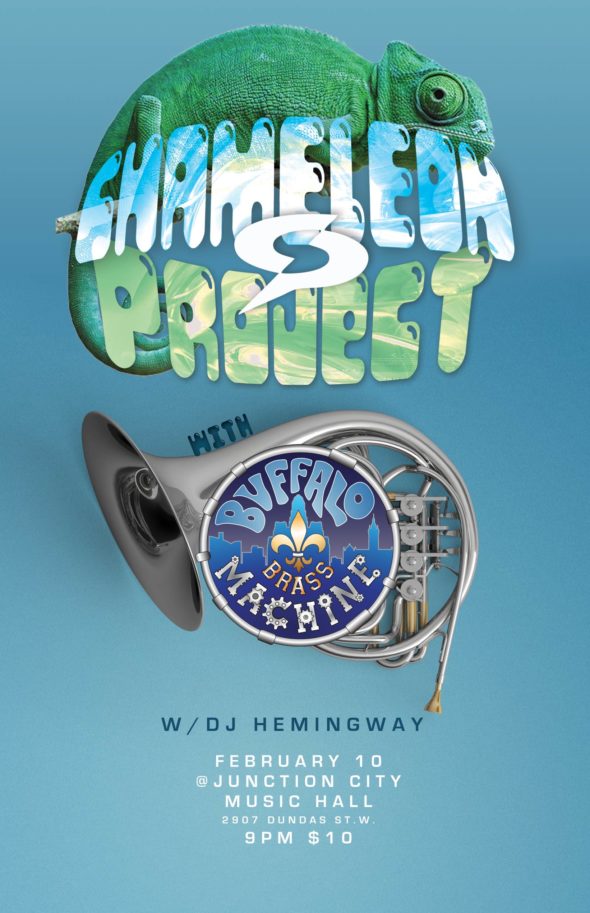 Strike up the band!, Chameleon Project kicks off the new year with special guests The Buffalo Brass Machine and DJ Hemingway.
Santa brought home some new spicey FX so expect a signature CP live set of adventurous space funk, along-side some of the funkiest brass band music this side of New Orleans.
Get your boogie on Friday Feb 10th at Junction City Music Hall
Tickets $10 @ Door.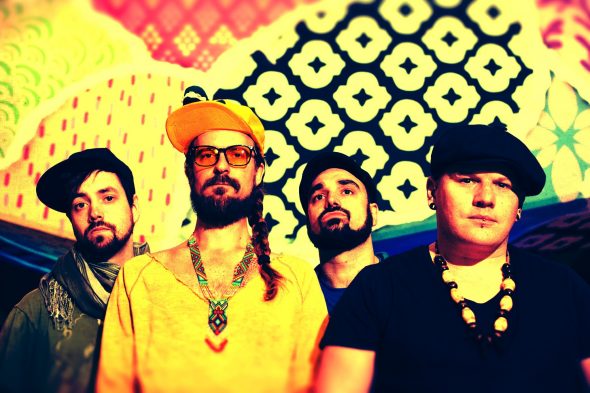 Chameleon Project
The Toronto-based livetronica phenom Chameleon Project blurs the line between electronic and organic sounds, crafting a truly mesmerizing live experience. Fusing elements of groove-based jazz, funk, disco, dub, reggae, experimental rock and EDM, the music is both intelligent and visceral. Live performances bring something new to every show; they are expansions on the band's tightly arranged studio tracks, thoughtful experiments featuring unexpected improvisations layered with unique timbres, otherworldly vocal samplings, and heavy, tight beats. The pulsating mania that is The Chameleon Project Experience bewitches, inciting a euphoric dance party with an energy that is contagious. This is music for your mind, and your body.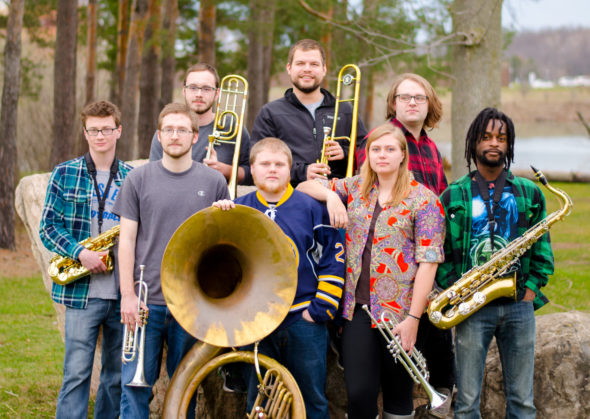 Buffalo Brass Machine
The Buffalo Brass Machine is an eight-member horn collective playing the likes of street brass, hip-hop, pop, and everything in-between. The band was formed in late 2015 by a group of University at Buffalo students gathered from across the state with the primary goal: to create and entertain.
The band rapidly became a fan favorite throughout New York State, playing at venues such as Mohawk Place, Buffalo Iron Works, Canalside, and First Night Saratoga. December 2016 brings the band's first EP and music video to the public, as well as a headlining date in Rochester and the band's first foray into the Great White North with a show in Toronto.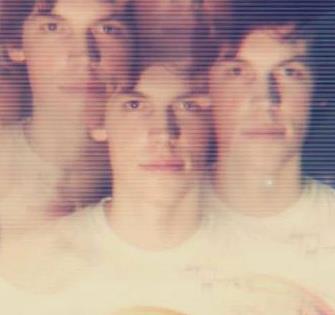 DJ Hemingway
Hemingway makes beats, hordes records and plays keys for Toronto's live disco experience Tush. With a penchant for rare grooves, embellished chords and cosmic sounds, his DJ sets are eclectic and always funky. Hemingway has supported reputable acts such as Tornado Wallace, Oliver, RAC, Classixx, The Magician and Tim Green (www.hmgway.com)