First Chameleon Project show in 2 yrs! Oct.29th @ Supermarket, T.O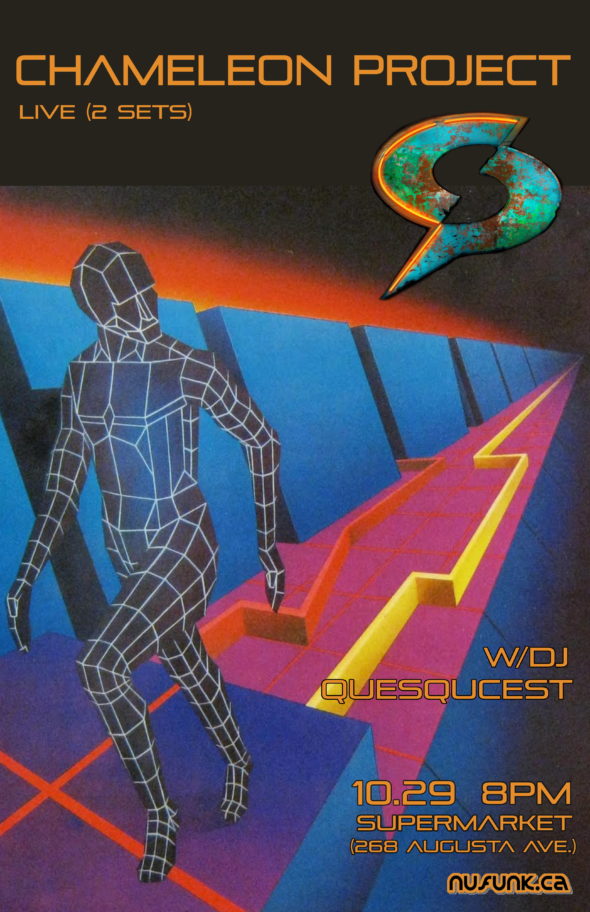 After 2 years of hibernation the Chameleon Project returns to the stage to debut a host of new songs and grooves. This show will serve as the release party for our first single/video "Escape Route" from our upcoming album Vanishing Point.
Also on the bill is Toronto's most funktastic selector DJ Quesquecest.
Doors open at7pm and CP will play 2 sets followed by a DJ dance party at 10:30pm till close. Tickets are $10 + HST & SC => https://www.eventbrite.ca/…/chameleon-project-dj…
$15 at the door.
We look forward to seeing you on the dance floor again!
www.chameleonproject.ca
www.nufunk.ca See less