Funk'n'Space reviewed by the Rock Doctor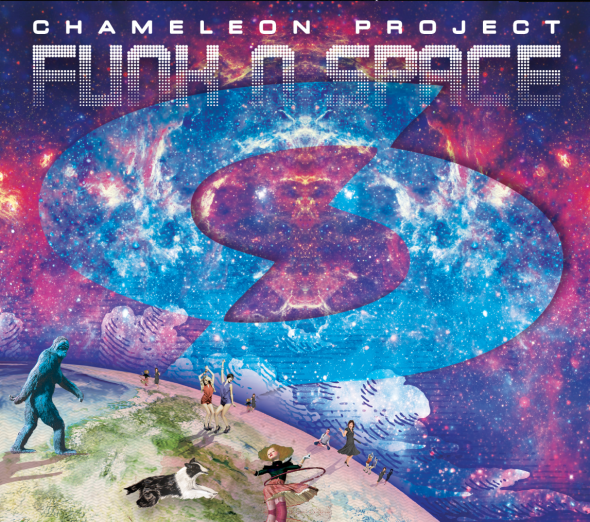 The Chameleon Project's most recent album "Funk 'n' Space" has just been reviewed by "The Rock Doctor" on gonzookagan.com. According to the review, we don't sound like any other band…we always kinda knew that. Read the kind words below:
FUNK'N'SPACE Chameleon Project (Last Tango/ independent) ***
Well, well, well… talk about being outside my wheelhouse! Chameleon Project are a Toronto based band that combines syncopated grooves with the dissonance of jazz and the liquidity of electronica. It's not the sort of thing you sit down and analyze or wonder 'what are they trying to get at'. Whether it's the soundtrack to a rave or you're just trying to get some shit done around the house, Funk'n'Space has the energy you're looking for.
I can only think of one other CD in my collection of 5,000 that even comes close to this, an old Propellerheads disc. It, too, is basically electronic soundscapes with odd spoken word inserts, which feels weird unless you're open to it. The focus here is on rhythm and texture, in some cases with a bit of a retro feel. That's all thanks to Snappy Homefry on bass, Kevin Lee on drums and samples, founder Josh Laing on guitar, FX and real time sampling, and Jordan Quinn on keys. All are said to be avid students of music history and theory, with a diversely curated palette.
Chameleon Project combines the authenticity of live music with the psyche of electronica to create music for the body and mind, and their gigs are said to be pulsating dance parties powered by a contagious energy. The bio I got with this download says they've performed at a number of festivals I've never heard of and compares them to a number of bands I am not familiar with. I can, however, confirm that Funk'n'Space is a good album to throw on when you're trying to get some stuff done.
ESSENTIALS: Kraken, Wako, Steppin'
http://gonzookanagan.com/music-reviews-by-john-the-rock-do…/