Sept.9: Fat Cats 25th Anniversary Celebration ft.Chameleon Project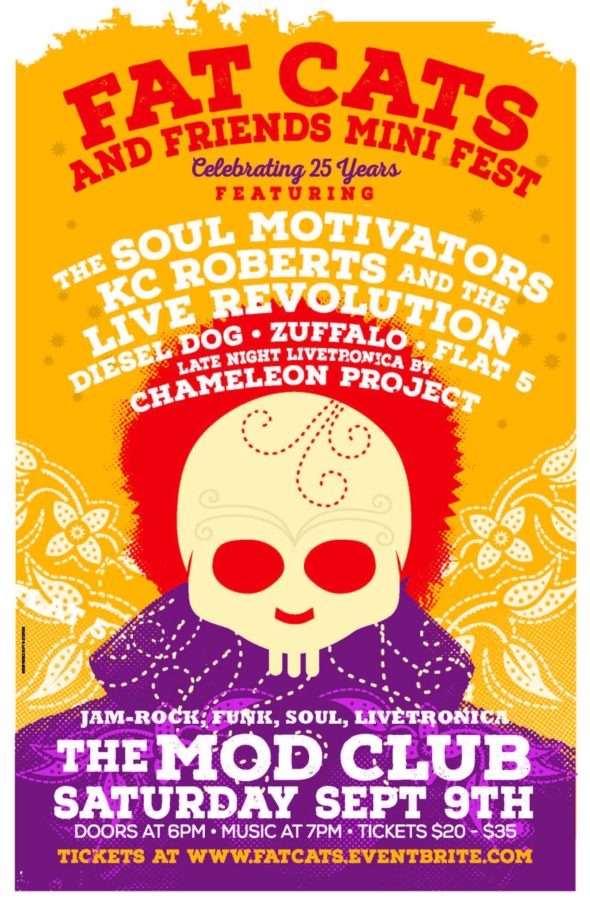 25 Years – That's a long time, Long enough to record multiple albums. Long enough to tour extensively across North America and play countless shows in Ontario. Long enough to be considered the Godfathers of the "jam" scene in Canada.
Long enough to make a lot of friends and the Fat Cats are bringing a huge number of them to the Mod Club on September 9th. Come and celebrate the Toronto area live music scene when an amazing selection of jam-rock, soul, funk, and livetronica will be on display. This is as close to a festival environment as you'll get in a one evening show.
Fat Cats (https://fatcatsjam.com/)
The Soul Motivators (http://www.soulmotivators.com/)
KC Roberts and the Live Revolution (http://www.kcroberts.ca/)
Chameleon Project (https://chameleonproject.ca/)
Diesel Dog (http://www.dieseldog.ca/)
Zuffalo https://www.zuffalo.ca/
Flat 5 (https://www.facebook.com/flatfivejam/)
JChameleon – Chameleon Project DJ between the bands to keep us dancing
(https://www.mixcloud.com/1970slick/)
Doors are at 6pm and music will start at 7pm sharp.
Tickets available at www.fatcats.eventbrite.com
Super Early Bird $20 (limited # for the first week)
Early Bird $25 (limited # for the first 4 weeks)
Advance $30
Door $35
See you at the show!