Nov.23: Special late night show 3 sets!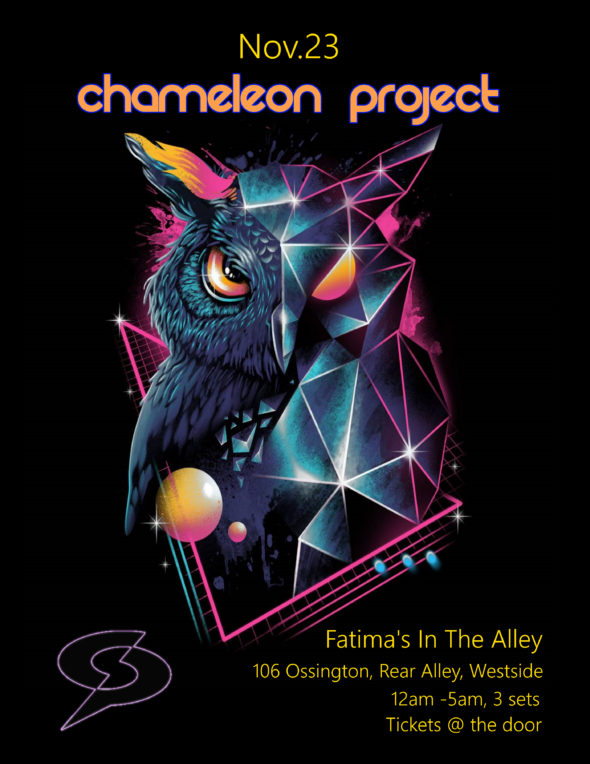 The Chameleon Project is pleased to be returning to Fatima's In The Alley
(106 Ossington st, Rear Alley, West Side)for the third time.
Each show has been epic and this one will continue in that vein.
This is a rare late night three set show.
Doors open at 12am and the party goes until 5am.
Tickets are at the door.